Current News and updates from Christ Community Church
11/23/2020
Session votes to return to Worship on Dec. 6th
In a specially called meeting of Session this evening, they voted to re-open the church for worship, meetings, classes, Bible Studies and other church activities on Sunday, December 6th.
Your leaders feel the importance of being able to gather together to worship, especially as we enter the Advent Season, but they believe that we must be very cautious and careful as the number of cases of COVID in our community continue to soar and local medical providers are being stretched to the limit of cases requiring hospitalization and special care.
Nobody wants to "get back to normal" more than your Pastor or your Session. Your health and safety and that of everyone else in our church family are of highest priority for all of them. They hope and pray that these measures will only need to be "temporary," but with daily changes in the case numbers and possible more restrictive regulations from government or local health agencies, they are cautiously optimistic.
In order to make our re-opening successful and to try to avoid future closures, they felt they needed to set some ground rules to be followed, which a motion made, seconded and passed is intended to do. However, if we end up having active cases of COVID among our membership, Session will move to close things down again in the interest of safety and the health of all of our church family.
I've combined the motions that were approved to avoid confusion, with an explanation of a few of the points provided below.
The church will re-open for in-church activities, including Sunday worship, and any class or group that would like to hold in-house meetings at the church on Sunday, December 6, 2020.
The last of the Revelation series before Christmas will be preached this coming Sunday by Pastor Dave and will be offered "virtually" as have been the last four worship services. He will begin season-oriented sermons beginning with the Second Sunday of Advent (on December 6th. The more "normal" services beginning on the 6th will once again be live-streamed for those who wish to participate from home. Links will be provided on our Facebook pages and in emailed newsletters, and will also be available under the "Sermons" tab on our website.
Some of our groups may wish to continue to meet via ZOOM, in member's homes or at other locations. The motion approved allows them to meet in the church if they want to. Please check with your group's leaders to find out what their plans are during this time. If I am notified of those plans, I will include the information in our newsletter and church calendar. churchmouse@christcommunity-epc.org
Those who attend worship services are asked to arrive shortly before the beginning of worship services and to leave the facility upon completion of the worship services.
Proper physical distancing cannot be maintained among groups huddled together for visiting before or after worship. It is the recommendation of Session that those who wish to visit (or fellowship) do so outside, or make arrangements to go to a coffee house, restaurant or private home to visit or fellowship.
There will be no coffee served or fellowship time following worship services.
Coffee time can be very dangerous for the spread of this disease because proper physical distancing cannot be maintained, and folks from many households are gathered together in close proximity without masks or other personal protective equipment. You are invited to bring your coffee with you to drink during the service if you'd like to.
Masks will be required for everyone for all in-church activities.
"For Christians, it's important to rise above the political partisanship and personal opinions about the effectiveness of masks and think through what our faith would call us to with regard to wearing or not wearing masks. What if our view on masks were shaped more by our Christian identity than our American political identity? As much as I dislike wearing masks, sympathize with some skepticism about them, and cringe at attempts to shame people into wearing them, my Christian faith leads me to wear one when I'm in indoor public places. When I look at Scripture I don't see a mandate about masks, of course, but I see an invitation – to do at least four things.
To love your neighbor (Matthew 22:39)
For Christians called to love our neighbors as ourselves, wearing a mask in public – particularly indoor spaces where social distance cannot bee guaranteed – seems like a relatively easy way to practice neighbor love. Even if it's annoying to wear one, and even if you aren't convinced by the science behind it, why not wear one anyway? Given the enduring uncertainty about the way COVID-19 spreads, shouldn't we err on the side of more protective measures rather than less, for the sake of the neighbor we might – even if it's a slim chance – unknowingly infect?
To respect authorities (Romans 13:1-7)
It's easy to blame leaders these days, and certainly many are making lots of mistakes. But let's show them grace. COVID-19 is just one of several complex and fast-evolving issues authorities everywhere are facing. Instead of rushing to criticize leaders, what if we gave them the benefit of the doubt – honoring and respecting their authority and believing they are working hard and trying their best? Further, it seems clear from Romans 13 (among other passages, such as Titus 3:1 or 1 Peter 2:13-14) that Christians ought to respect the human governments in which they are subject, as long as submission to those governments doesn't contradict our submission to the lordship of Christ and His ultimate authority. If your church has instituted a "mandatory masks" policy for physical gatherings; go ahead and wear that mask happily – embracing the opportunity to practice Hebrews 13:17.
To Honor the Weak in Our Midst (Romans 14)
Mask-wearing has sadly become divisive in churches where masks are not mandatory. Some churchgoers will wear them; some won't. Predictably, the groups will start assuming the worst about each other – that mask-avoiders are reckless and see themselves as stronger and braver; and that mask-wearers are cowardly and fear-stricken, needing a nudge in the direction of risk.
In Romans 14 and 1 Corinthians 8 and 10, Paul argues that in matters of freedom, it's important the "stronger" Christians don't flaunt their freedom in ways that become stumbling blocks to the weak. When a mask-wearing "weaker" brother enters a church gathering full of mask-free "stronger" brothers, the mask-wearer naturally feels pressure to remove it – but that's exactly the sort of wounding of the weak conscience Paul says is a "sin against Christ" (1 Corinthians 8:12).
To Use Freedom for the Sake of the Gospel (1 Corinthians 9:19-23
American Christians are sometimes prone to understanding "freedom" in a way more shaped by the U.S. Constitution than the Bible. But it's no knock on the beauty and legitimacy of manmade freedoms to suggest that Scripture sometimes calls us to give up these freedoms for the sake of the Gospel.
Paul, for example, seems happy to give up his freedom for the sake of loving others (1 Corinthians 8:13). "For though I am free from all, I have made myself a servant to all, that I might win more of them," he writes (1 Corinthians 9:19). "To the weak I became weak, that I might win the weak. I have become all things to all people, that by all means I might save some. I do it for the sake of the Gospel; that I may share with them in its blessings" (1 Corinthians 9:22-23). There is much missional power in this posture. Few things are more beautiful to witness than someone giving up their rights and freedom for the sake of another.
There's a lot at stake for Christian witness during COVID-19. Do we want the non-believing world to look at Christians as reckless virus super-spreaders who put their own freedoms (to gather in persona as soon as possible, to not wear masks unless absolutely mandated) ahead of the health of their larger community? Or do we want them to look at Christians as "servants to all," willing to forego their freedoms out of Christlike neighbor love?
If the small annoyance of wearing masks can help not only save lives but also souls, winning more to the Gospel;, isn't it worth it?
>> [From the article, "4 Reasons to Wear a Mask, Even if You Hate It" by Brett McCracken, July 1, 2020 as "printed" in TGC U.S. Edition (The Gospel Coalition) - 4 Reasons to Wear a Mask, Even if You Hate It (thegospelcoalition.org)]
Even "sniffles" are a possible symptom of COVID-19. What might seem like nothing to you – a headache, a slight fever, a rough or slightly raw throat… you could be suffering the early symptoms of COVID-19 and can be highly contagious, spreading the disease to others who might develop much more severe symptoms and illness. So, if you in any way don't feel "top shelf," do yourself and everyone else a favor – just stay home and get better!
CHRIST COMMUNITY CHURCH EPC
603 EVERETT STREET
CALDWELL, IDAHO 83605
(208)453-1819
4/4/2020 - Password now required for zoom meetings
Due to increased security measures imposed by Zoom meetings, and in order to prevent cyber-attacks on our meetings, passwords will now be required for all on-line meetings.
For Adult Sunday School, Men's Prayer Breakfast, Bible Studies other Small Groups who have the Meeting ID of 208 453 1800, you'll need to enter the Password that was emailed to you on Saturday afternoon,
April 4, 2020. If you did not receive the Password and would like to have it, please send us a note using the form under the "Contact Us" tab on this website.
We will not be posting the Password on the website or Facebook pages in association with those meetings. You can still go to the website Calendar for the link to get in to those meetings, but you will be asked for the Password after you click on the link and before you are admitted into the meeting.
Future "private meetings" – i.e. Session, Deacons, etc. will have a Password included with the link that you'll need to use. These meetings are held "by invitation only" and those who need to attend them will be sent an email for each meeting.
3/24/2020 - Signing up for "zoom" on-line meetings / gatherings
During this crisis, meetings of the church will be held on Zoom on-line using your PC, laptop, or Smart Phone. In order to participate in a meeting, you must first download "Zoom Client" on your device. This process differs between PC and Apple products.
If you have an Apple Phone or I-Pad, you'll need to open the Aps Store and download the "Zoom Cloud Meetings" app. There is no charge for this download. Once installed, you'll have a Zoom icon somewhere among the many icons you use to open programs. We'll cover how you join a meeting a little later in this article.
If you have a PC, go to your web browser (Chrome, Firefox, etc.) and enter http://zoom.us in the URL box. When the page loads, you'll need to scroll all the way to the bottom of the page where you'll see columns of links. Click on "Meeting Client" in the "Download" column. Download the app and then install it. Once that is completed, you'll be ready to join a meeting!
Note: You don't need to load Zoom on your laptop, PC or phone to watch videos that are linked on our Facebook pages, on our website, or sent to you by email. Zoom is our on-line meeting platform that can be used for committee meetings, Bible studies, Sunday School classes, Small Groups, etc. Each meeting will have a different meeting ID and password that will be issued in the form of an invitation or posted on Facebook or an informational email.
Then, on your device, you will click on the link that is provided to you in the meeting notice. It might look something like this: https://zoom.us/j/190611316?pwd=ams0VGYvN3lUNlJaWnJmVjNLNGQvUT09. That link will take you directly to the meeting. You will need a Password to enter meetings.It will ask you if you want to join with or without video. Then, it will ask you to confirm your joining with computer audio. Then, you're on! If you place your mouse pointer at the bottom of the video screen (on a PC), a menu appears that allows you to mute yourself, see who the other participants are, and even click "Chat" that allows you to type in questions or comments visible to everyone in the meeting. It is also there that you can leave the meeting.
It's a little different with an Apple. After clicking on the link, it will ask you for the meeting password.Then, you will be asked if you want to "Join with Video" or without video. -- click "Join with Video." Then, you will be asked if you want to call using Internet Audio or Dial In. Click on "Call Using Internet Audio." You're on! The pop-up menu (mentioned for PCs) is found at the top of the screen on an Apple instead of at the bottom.
Enjoy your meeting and the on-line fellowship!
3/22/2020 - make sure we have current "contact information"

If you have not received emails from us over the last few days, it may be because your email server (cableone, msn, aol, gmail, yahoo, etc.) may be sending them to your "junk" or "spam" box. Please check there first. If you find them there, please move them to your "inbox" and mark the sender as "safe" so you can receive future emails.
If you don't find them there, we probably don't have a correct email address for you, or you don't have email. If you DO have email and have not been receiving anything from us, please send your correct email address to me (Kent.Marmon@ChristCommunity-EPC.org) or send us a note on the form found under "Contact Us" tab on this site.
While you're at it, please be sure to include your mailing address and phone number(s) so that we can make sure that the information we have for you is correct.
3/22/2020 - Adult Sunday School Class Notes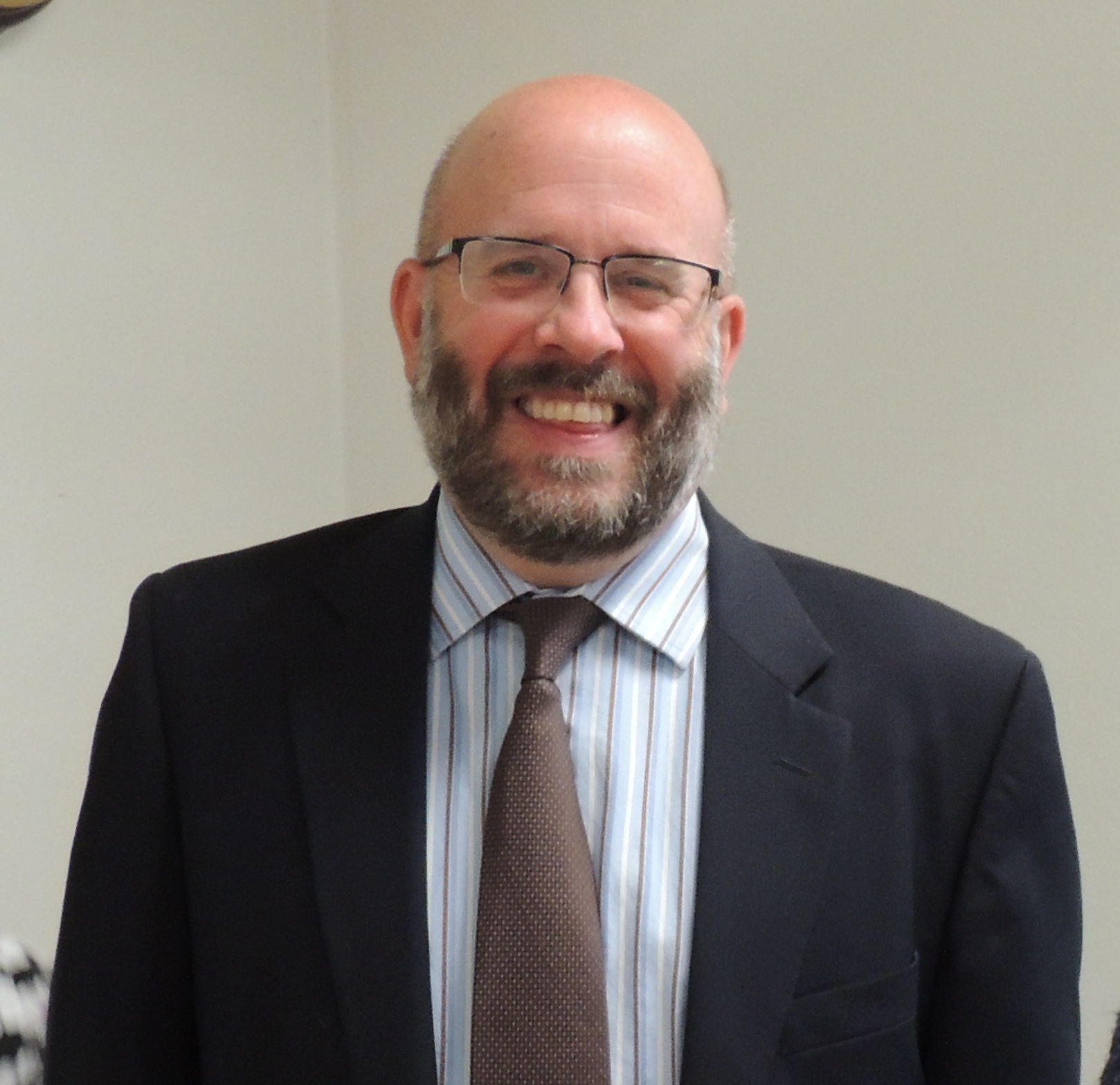 There were some questions during Sunday School, I wanted to address- but I was muted. I think Ed Huston enjoyed that power...
;-). Here is a 12 min video- I hope brings some confidence and clarity to a couple questions which came up during our study of Westminster's first article on scripture.
View Pastor Dave's remarks here: