2020 VBS Photo Gallery
We had a wonderful, very successful "virtual" vBS this Year!
What an exciting time for our church this year as our VBS program nearly doubled in size from last year using a format entirely new to everyone involved -- about forty families, 79 kids were involved and touched by the hand of God. A great team of VBS Volunteers put together weekly packets for each of five weeks that included all of the materials needed to go with the "lessons" that were taught through videos created for each week. The videos included a Bible story, Bible Challenge, Snack and Craft projects, songs to learn, Bible verses to memorize, along with a short presentation each week for their Mission Project: Shoes That Grow. The Bible stories were produced by Concordia and were included each week kin the video with an introduction and follow-up by a member of the team. A lot of new "stars" were born during the creation of the various segments for the videos:
Bernie Hoover - Bible Challenge
Debbie Kraft - Story Telling
Rina Hallock - Story Telling / Mission: Shoes That Grow
Barb Moody - Story Telling / Activity Pages
Dave Moody - "The Plan of Salvation"
Sylvia Marmon - Snacks
Candis Hoover - Crafts
There were a lot of other people involved "behind-the-scenes," as well. It takes a lot of dedicated folks to put together a program like this -- there is probably more work involved that there is putting together a one-week in-person program. It wouldn't have happened had we not had such a great team working together on it!
Bernie Hoover - VBS Chair
Carol Houston - Registration / Packet Preparation
Debbie Krarft - Bible Kits / Packet Preparation
Joann Kafka - "Crafter of Copies" / Packet Preparation
Debbie Lenington - Christian Nurture Committee chair / Virtual Barbecue
Kent Marmon - Camera and Video Tech
Mac McCann - Gideon Bibles
Scott Hoover - Banners
Kit Delivery Team
Carol Houston, Evie Griswold, Connie Hoover, Carol Ann Waddell, Sylvia Marmon,
Debbie Kraft, Barb Moody, Bernie Hoover and Debbie Lenington
We've created a video of selected "clips" from over the five-week Virtual VBS -- a kind of "wrap-up" -- that we hope you'll enjoy!
2020 Vacation Bible School Survey
Our Pastor and VBS staff here at Christ Community Church want to hear from you about this year's Virtual VBS Program! Please answer a few questions to help us make our program better next time!
Virtual Vacation Bible School - Beginning June 22, 2020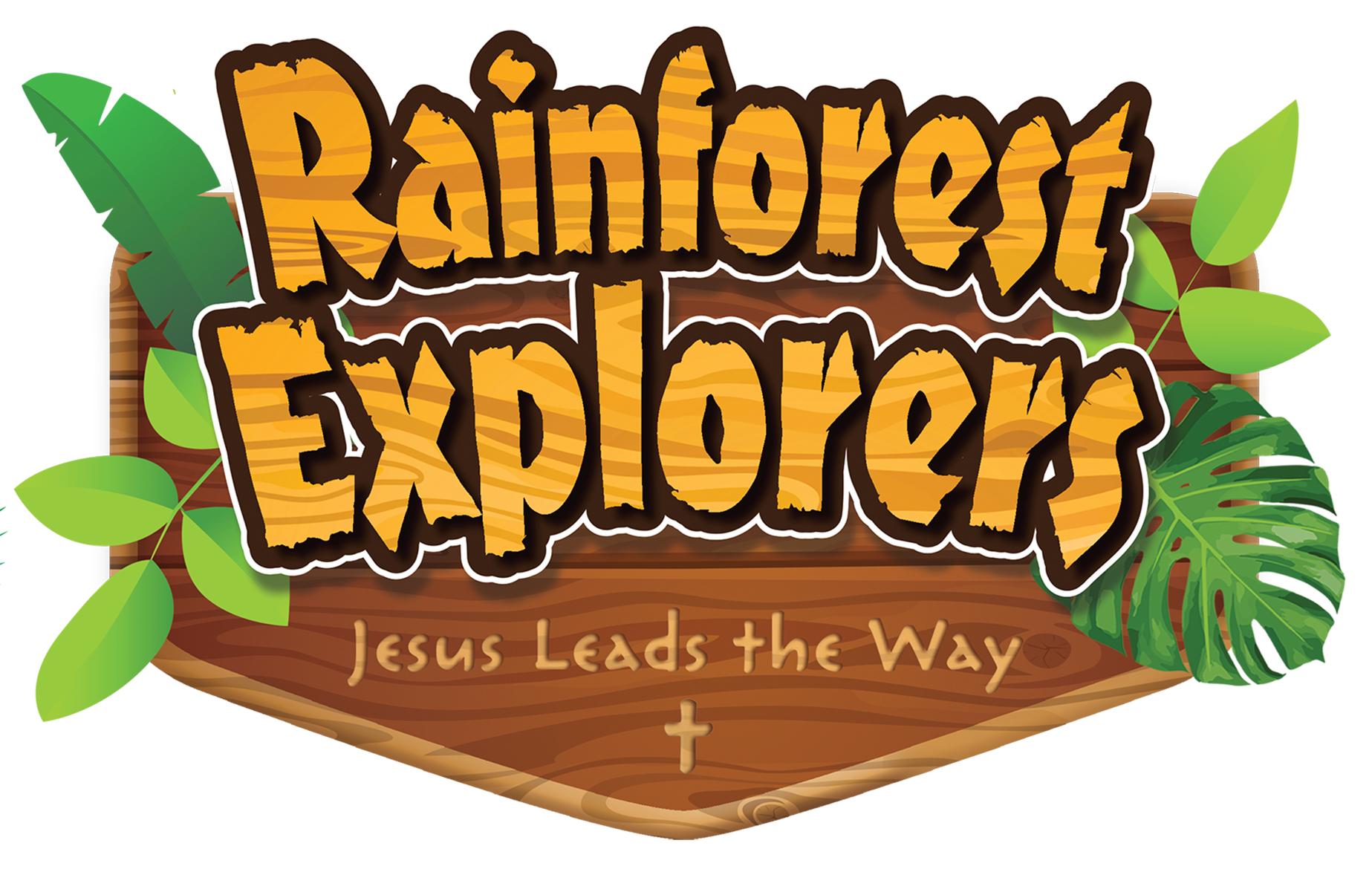 Virtual VBS 2020 is a free, five-week program where children ages Kindergarten through Fifth Grade will receive a Rainforest Explorer Kit each week delivered to your door. In the kit, you will find a Bible Story leaflet, a Bible verse to memorize, a game to play to reinforce the lesson, a coloring page and a snack for each child registered. The first kit will include a New Testament Bible for each child, as well.
The kits will be delivered to your doorstep on June 22, 29, July 6 and 13.
Each week, Rainforest Explorers will learn how Jesus is our ultimate guide in the rainforest and in life. He leads us to the treasure of eternal life, and He'll never leave us!
At the end of four weeks, if we are allowed per COVID guidelines, we will have a barbecue for all the families (on July 18th) including games, Bible stories and a water slide for the kids! The children will receive their final kit at the barbecue.
If you have any questions, please call our church office at 208-453-1819 during office hours (Monday through Thursday, 9 AM to 5 PM) or send us an email at VBS@ChristCommunity-EPC.org.
Use the handy on-line form below to register! Or, you can call the church office at 208-453-1819 and register by phone.
Please register no later than Monday, June 15th.